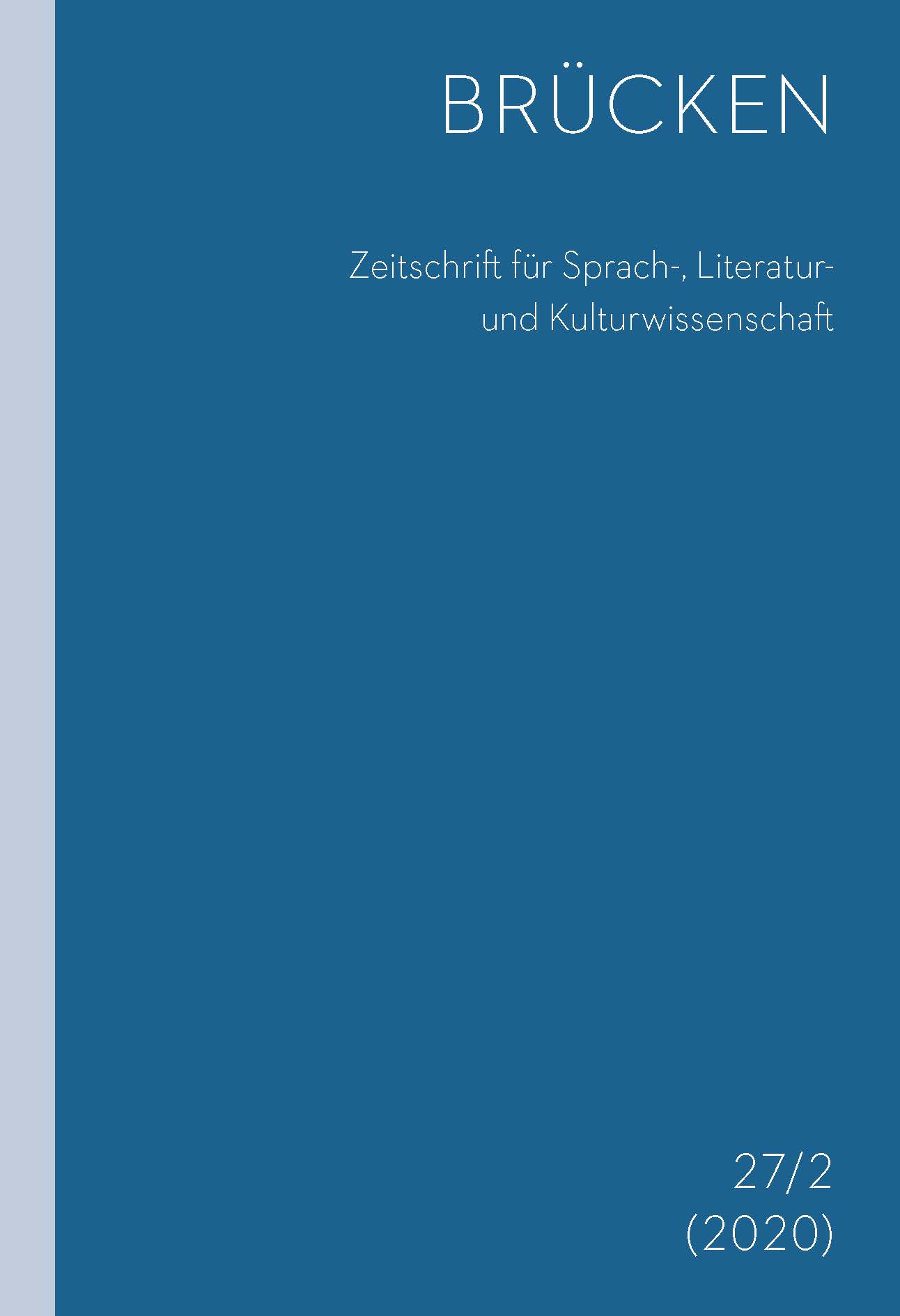 Brücken : Zeitschrift für Sprach-, Literatur- und Kulturwissenschaft
Brücken (until 2019 published as "brücken - Germanistisches Jahrbuch TSCHECHIEN SLOWAKEI" ) is a peer-reviewed journal of interdisciplinary German, especially German-Bohemian studies published since 2020 biannually by Faculty of Arts, Charles University (Prague). It contains scientific studies, essays, reports and reviews of various thematic, theoretical and methodological focus. We especially welcome philological or interdisciplinary German- and English-language contributions in the fields of intercultural studies, comparative studies, research on language contact, German as a foreign language, language history and other contributions from relevant areas of cultural studies in the Central European context. The journal follows on from the yearbook brücken (1985-1989) and brücken. Neue Folge (since 1991), which in 2019 was transformed into a journal. The name refers also to the magazine Die Brücke – Most (1934-1938), one of the platforms of German-Czech cultural understanding in Czechoslovakia.
Until the year 2019 has been published by Lidové noviny. Since 2020 by Filozofická fakulta Univerzity Karlovy - vydavatelství.
More...