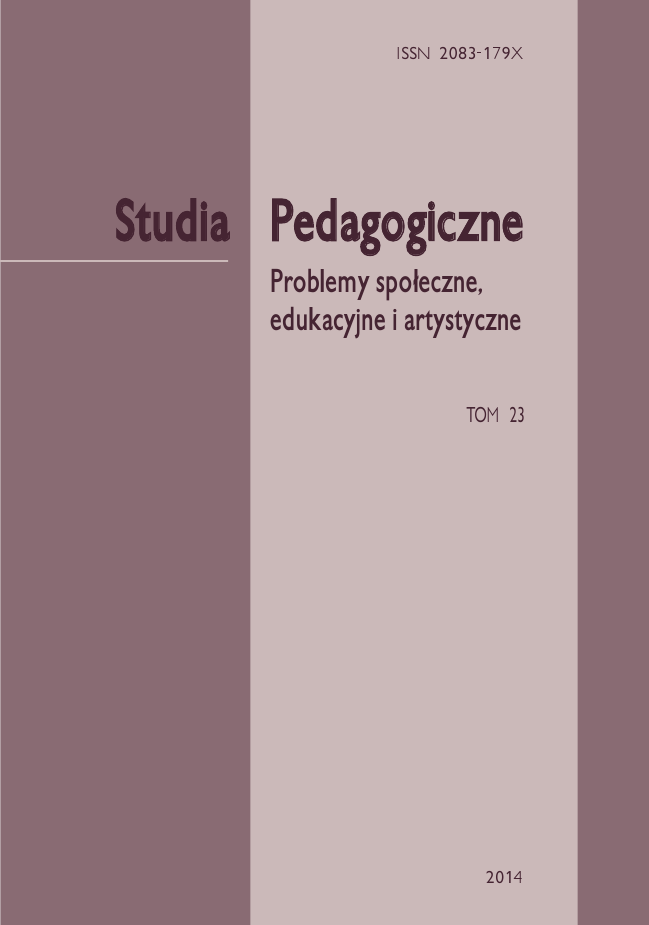 Studia Pedagogiczne. Problemy Społeczne, Edukacyjne i Artystyczne
The journal of pedagogical studies as well as social and educational issues. The journal features a wide range of important contemporary subjects related to pedagogy, philosophy, psychology, sociology and art education.
We publish articles that seek to provoke:
national and European discussion on the current state of the humanities, social sciences, pedagogy, as well as on the impact of contemporary changes in social and pedagogical disciplines on educational practices;
review of local educational, pedagogical, social and art education problems in the context of modern cultural tendencies;
interdisciplinary and overall view of various pedagogical issues.
Our mission is to create a publication that provokes thought and sparks academic discussion focused on educational matters. Continuing efforts have been made by the editorial board members to maintain the high quality of the journal. A special attention has been focused therefore on the novelty and diversity of articles. National and international authors are welcome to submit their manuscripts.
More...