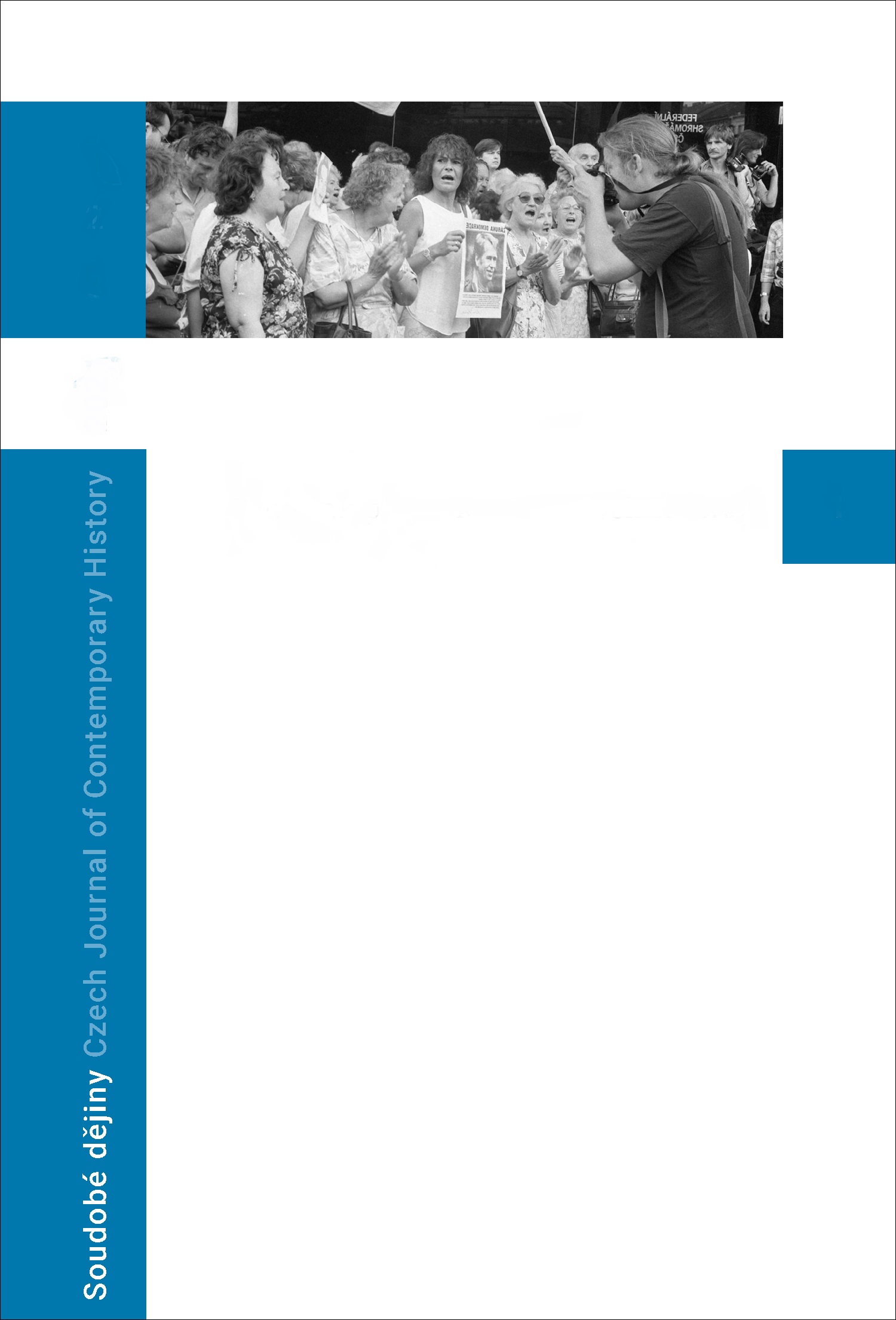 Soudobé Dějiny
Soudobé dějiny/ Czech Journal of Contemporary History is the journal of the Institute of Contemporary History of the Czech Academy of Sciences in Prague. In three issues per year, it publishes articles on Czech and Czechoslovak history from the 20th century to the present, as well as reviews of current publications and much more.
Soudobé dějiny has been published since 1993. Since 2021 it has appeared as a Czech-English journal entitled Soudobé dějiny / Czech Journal of Contemporary History three times a year, with two Czech issues and one English. It primarily aims to contribute to the development and shaping of the field of contemporary history in the Czech Republic and to the renewal and spread of the historical memory of the recent past. It endeavors to be open to a wide range of topics, methods and styles, to go beyond narrow definitions of the discipline of historiography and to integrate the other social sciences.
Soudobé dějiny / Czech Journal of Contemporary History publishes original research on the history of Czechoslovakia and the Bohemian/ Czech lands and the Czech Republic, in the "short" twentieth century to the present within a broader international context. Its articles, however, also consider the history and historiography of other countries, particularly those of Central Europe, as well as questions of theory and method in the writing of history.
The individual issues of the journal are usually focused on a central theme. The regular features of the journal include: discussions, reviews and notes. Each issue of Soudobé dějiny / Czech Journal of Contemporary History includes English-language summaries of the articles and reviews.
More...