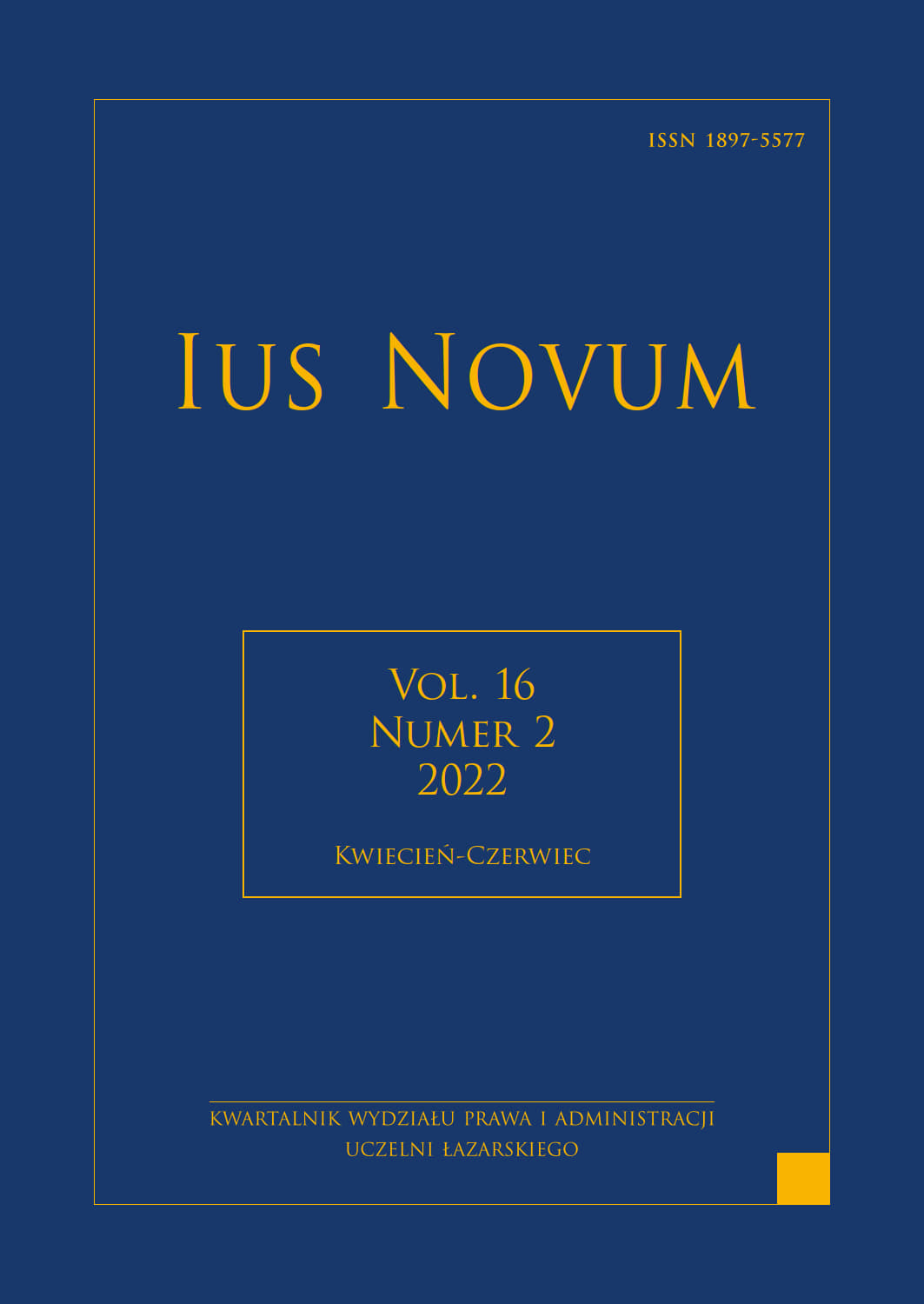 Ius Novum
"Ius Novum" is a peer-reviewed scientific quarterly of the Faculty of Law and Administration of Lazarski University in Warsaw. It has been published since 2007.
The main editorial goal is to present opinions on the proposals of legislative changes, legal solutions passed, and the results of their retrospective verification. The scope of the journal is not limited to one or two branches of law but is a forum to exchange thoughts concerning law sensu largo. The thematic range of "Ius Novum" is broad and covers the history of law, political and legal doctrines, Roman law, civil law, criminal law, administrative law, business law, etc.
"Ius Novum" gives the opportunity to present articles written by the faculty members of Lazarski University as well as scholars from other academic centers. We welcome both renowned scholars and warmly greet talented beginners in the field. The journal aspires to be a platform for exchanging opinions for all with something interesting and new to present. Materials are published in the form of articles, commentaries, reviews and reports.
More...