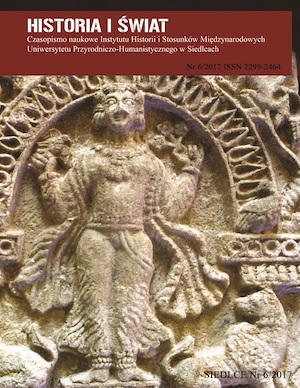 Founded in 2012, the Historia i Świat (History and the World) is a peer-reviewed journal devoted to the history of the territories in Near East and Central Europe. The volumes are divided into two main sections: Acta Militaria Iranica and Acta Historica. The first section is dedicated to the research in the Warfare in antiquity and the history of Near East. The second section is devoted to the history of the territories in Central Europe.
The journal welcomes submissions in all fields of the social sciences and historical and cultural studies, and seeks to stimulate social debate on current issues. Historia i Świat publishes research articles, biographies and book reviews.
the website of the journal:
https://czasopisma.uph.edu.pl/index.php/historiaswiat/about
More...