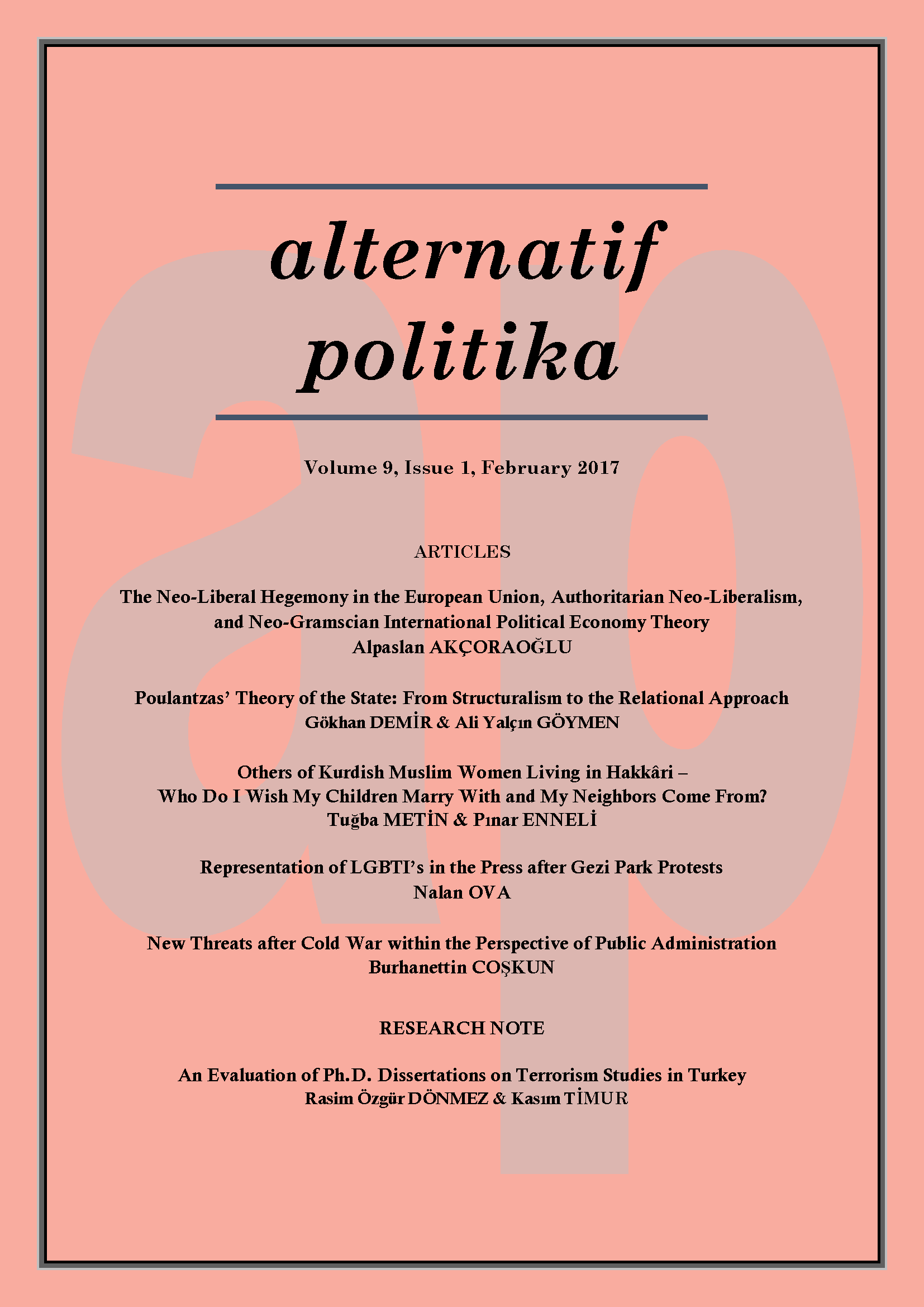 Alternatif Politika
Alternatif Politika is an interdisciplinary international journal committed to publishing high-quality research papers in all areas of politics and international relations, as well as papers that cut across other disciplines such as cultural studies, geopolitics, and political economy. The journal's editorial philosophy is to support a pluralistic approach to the political science discipline and debate. The editor particularly welcomes submissions that are inventive in their approach, cross traditional disciplinary boundaries, evaluate the relationship between domestic and international politics, or offer comparative perspectives.
- The journal does not have article processing charges or submission charges. The authors are not paid royalties.
- The journal has high standards for peer reviewing in an effort to foster the most promising new perspectives and works and to encourage creative professional communication in political science. In this context, the journal uses "double-blind peer review" process for papers.
- This journal is an "open access" journal. All articles published in this journal are free for everyone to read, download, copy, distribute, print, search, or link to the full texts of its articles.
- The journal will check plagiarism for all the articles before prior publication.
More...