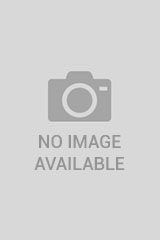 Buletin de Psihiatrie Integrativa
The first number of the Bulletin appeared in 1919 and was printed in Iaşi. Society's monthly meetings were rich in clinical data and facts, as well as experimental. They constituted a sufficient material for a regular publication of the Bulletin of the Society.
Prof. Parhon, gradually gathered around him the youth willing to learn. The society became quickly a lively organism. At its meetings attended many doctors, young and old people attracted by the scientific level of the communications and discussions and also of the mutilaterallity of the scientific concerns of Professor C.I. Parhon. The fame of the society spread in the rest of the country too. This was an objective condition for organizing the congresses of Neurology, Psychiatry, Psychology and Endocrinology Society in our country. Each congress was held in another city, where there were hospitals with this profile.
The journal was sent in many countries: U.S.S.R., France, Germany, Italy, Austria, Sweden, Switzerland, UK, USA, Brazil, Argentina, Turkey and in other countries in Europe, in all 250 numbers of the journal were sent off. The journal was not subsidized by the state but once with the sum of 10.000 lei, after the attempt of the governors of the time to dissolve the "Socola" Hospital, for the progressive orientation of the comprised medical school. This attempt arose a great protest movement between the intellectuals and the doctors across the country, forcing the government of the time to reconsider this decision.
More...