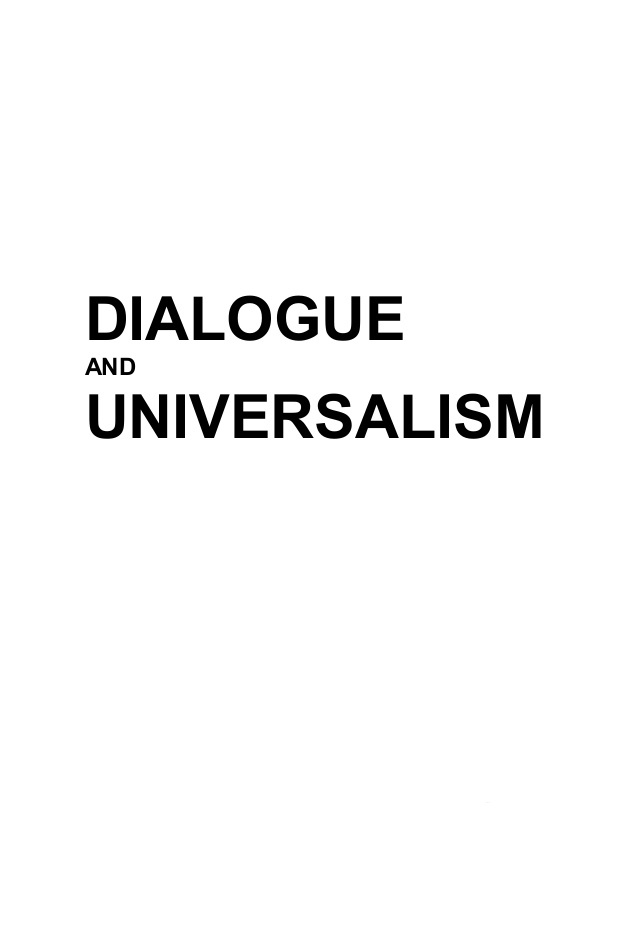 Dialogue and Universalism
Dialogue and Universalism Journal publishes philosophical articles from all philosophical traditions and branches. The journal also publishes interdisciplinary works connecting philosophical investigations with other cognition areas. The meta-philosophical diversity and interdisciplinary orientation are admitted as it is believed that dialogue, discussions, also clashing between philosophical traditions and relations between philosophy and other kinds of human knowledge lead to synergy effects developing and enhancing philosophy as a whole.
Dialogue and Universalism tends to show that philosophy is an essential eternal domain of human culture and an inevitable element of the nowadays human world.
Dialogue and Universalism promotes the ideas of universal dialogue as they are presented in the preamble of the International Society for Universal Dialogue Constitution:
"We the members of the International Society for Universal Dialogue, in order to investigate and articulate the basic principles of universality systematically, rationally, and comprehensively—with an effort to promote a world understanding of these principles, striving to help generate universal world consciousness towards the gradual emergence of a decent world order, and aspiring to actualize the highest and richest human values in art, science, politics, education, and social life—do agree to declare the following statement as the constitution of the International Society for Universal Dialogue".
Dialogue and Universalism is wholly open for all scholars in the world, not being a publishing forum for the ISUD members only. All contributors are equally kindly welcome.
More...