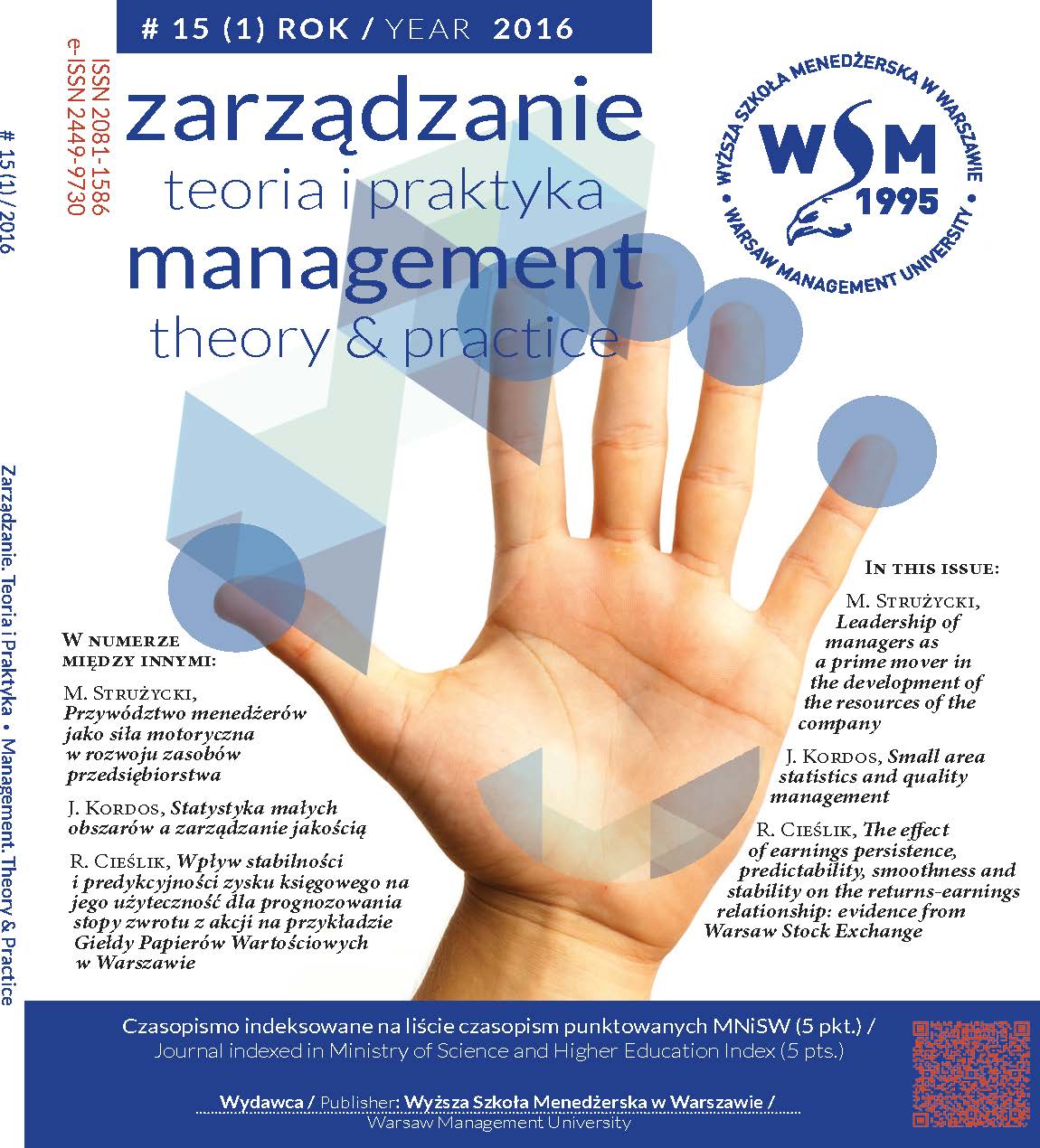 Zarządzanie. Teoria i Praktyka
"Zarządzanie. Teoria i Praktyka" (Management. Theory & Practice) magazine has been published since 2010, at present as quarterly of Management and Technical Science Department of Warsaw Management University in Warsaw. It includes articles reflecting economic processes occurring in Poland, in Europe and in the world.
The aim of the magazine is to promote theory and practice in the scope of widely understood management, as well as to present economic issues, especially referring to functioning of economic operators.
The journal constitutes international platform for exchange of opinions in the field of management and economic studies between academic staff, doctoral students and economic practices. The magazine is indexed in the following bases: BazEkon, BazHum, Index Copernicus International, POL-index, CEEOL.
More...