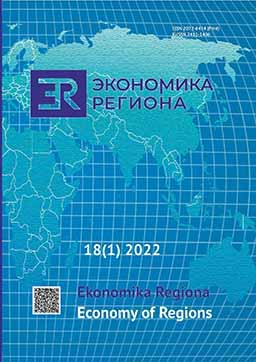 Экономика региона
Economy of Regions is an international peer-reviewed academic journal. The journal provides a platform for dialogue on socio-economic processes occurring at regional levels ranging from local areas to individual countries and groups of countries. Economy of Regions covers topics of regional development, regional economic and social policies, regional demographics, territorial management, urban and rural development, resource management and regional infrastructure.
Founded: 2005
Frequency: Quarterly
Languages of Publication: Russian, English
Open Access Policy: Golden Open Access
Publication Fee: no publication fees
Alternate title: Ekonomika Regiona
Previous title in English: Before the September, 2021, the journal issued as Economy of Region
More...