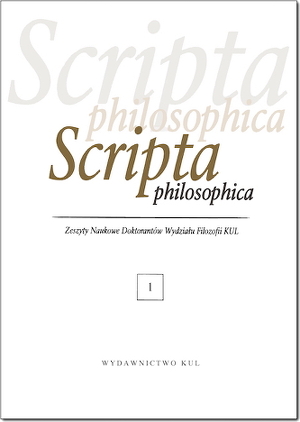 Scripta Philosophica. Zeszyty Naukowe Doktorantów Wydziału Filozofii KUL
An annual peer-reviewed publication that aims to create a platform for an exchange of philosophical discourse, addressed to doctoral students (of any scientific center) exclusively. Broad topic areas include: Philosophy (every specific cathegory), Cultural Studies, History and Philosophy of Science, Humanities (multidisciplinary), Religion.
The journal publishes contributions in four broad categories: 1. Scholarly articles (peer-reviewed), 2. Original translations, 3. Editorial reviews, 4. Conference reports.
Peer-review process: double-blind.
Languages of publication: Polish, English.
http://www.kul.pl/scripta_philosophica
More...