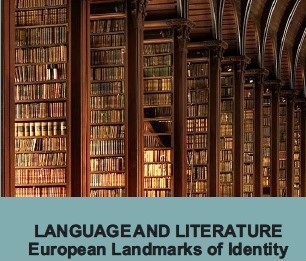 LANGUAGE AND LITERATURE - EUROPEAN LANDMARKS OF IDENTITY
The LANGUAGE AND LITERATURE – EUROPEAN LANDMARKS OF IDENTITY journal is a bi-year double-blind peer reviewed journal edited by the Faculty of Letters of the University of Piteşti. The journal publishes selected papers presented at the annual international conference organized by the Faculty of Letters, conference with a long tradition in the Romanian philological environment. It is distributed in more than 10 European countries and international areas and to the most important universities in Romania.
It is published by the University of Pitesti Press since 2005. The Journal addresses all the philologists through the variety of the matters it encompasses, facilitating interdisciplinarity, complementarity and the collaboration between specialists that operate in the same fundamental field, Humanistic sciences. The initial thematic of the journal followed the philological field: Romanian / English / French / Spanish language and literature, but it evolved in time, ending up covering matters such as: Francophone and Anglophone literatures, Cultural studies and Communication, Anthropology, Translation studies, Terminology, Specialized languages, Romanian and foreign languages didactics.
INTERNATIONAL INDEXING: EBSCO, INDEXCOPERNICUS, DOAJ, WORLDCAT, FABULA, CITEFACTOR
DIRECTOR: Ștefan GĂITĂNARU; EDITOR-IN-CHIEF: Liliana SOARE; ASSOCIATE EDITORS-IN-CHIEF: Valentina STÎNGĂ, Liliana VOICULESCU
More...