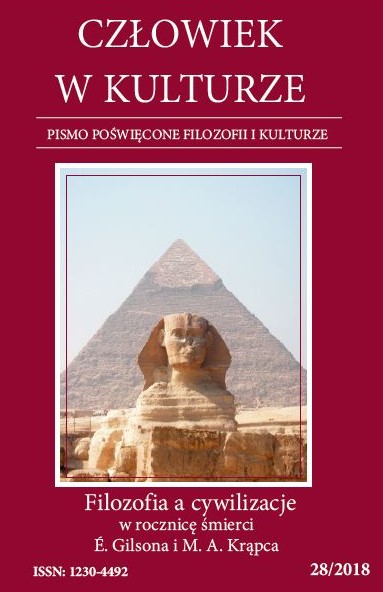 Człowiek w Kulturze
"Man in Culture" is a periodical that was initially released in the early1990s. It focuses on the legacy of classical philosophy that was publicized and developed by Father Professor Mieczysław Albert Krąpiec (1921-2008).
Its appeal to classical philosophy is not accidental and does not have merely historical merit because the phenomenon of classical culture consists in ideas inspired by reality, that carry invigorating power capable of defending the most fundamental values, principally Truth, Goodness and Beauty. That legacy maintains current relevance although colliding with symptoms of present culture deformation, particularly thought that assumes subtle form of philosophy. Classical philosophy is not only needed to get to know Truth itself but also to defend culture from anti-culture, pseudo-culture as well as naturalism, all of which deprive man of deeper dimensions of life by means of spiritual values. Classical philosophy allows the rescue of the treasure of reasoning in full respect for Truth that serves as the grounds for culture and philosophy, and thus the grounds for being man who is capable of self-understanding.
It is with this intention that the periodical is titled "Man in Culture". It is available to everyone who appreciates realism and personalism, and thus respects the real order of things and affirms the status of man as a person. You are most welcome to enjoy the reading-matter and are kindly invited to participate in the ongoing publication of "Man in Culture".
More...