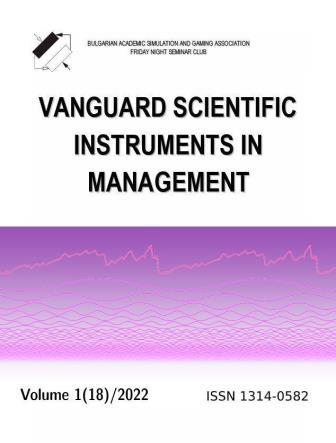 Vanguard Scientific Instruments in Management
"VANGUARD SCIENTIFIC INSTRUMENTS IN MANAGEMENT" (ISSN 1314-0582) is an electronic journal, published on the specially designed website http://vsim-journal.info. There is at least one volume published per year. Papers submitted for publication follow the procedure of blind peer review before publishing. Papers in the Journal are published in English and Bulgarian language only.
Only papers meeting the following requirements can be published in the journal: original scientific article based on own research, which contains all parts of a scientific article, OR (by exception) visual slide presentation of an original scientific idea.
All authors take full responsibility for the authorship and the originality of the work, as well as well as formal accuracy of the paper (including mistakes due to their fault). Authors retain all copyrights on their publications.
More...