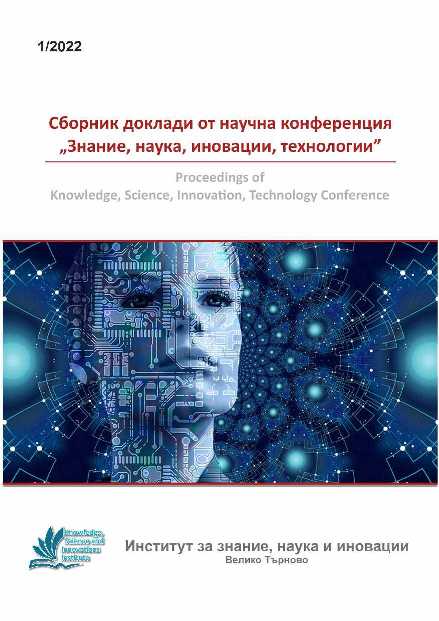 Сборник доклади от научна конференция "Знание, наука, иновации, технологии"
Knowledge, Science and Innovation Institute LTD was founded in 2021 with subject of activity organizing scientific conferences, symposiums, seminars, forums, workshops and exhibitions on various topics, and educational conducting trainings and preparing programs to increase the qualification, realization of consulting activities, program development and funding in the field of education and science.
Other main activities are publication and distribution of scientific literature, books, magazines, monographs, etc., supporting the international exchange of scientists, information and literature, new knowledge and technology, as well as all other activities not prohibited by law.
Proceedings of Knowledge, Science, Innovation, Technology Conference contains the scientific reports presented at the forum. The publications are in the following scientific areas: Pedagogical sciences; Humanities; Natural sciences, mathematics and informatics; Technical sciences; Agricultural sciences and veterinary medicine; Healthcare and sports; Arts; Security and defense.
The forum is supported by an Organizing Committee, and the Proceedings has an Editorial Board. Published reports are peer-reviewed anonymously.
Open access to the reports from the Scientific Conference of the Institute contributes to the popularization of the results of research activities in Bulgaria and the recognition of teachers and researchers.
More...