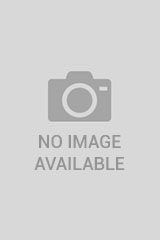 Romanoslavica
Romanoslavica is an academic journal published by the Romanian Association of Slavic Studies.
The first issue of Romanoslavica journal was published in 1958 under the care of a prestigious editorial board, composed of acad. Emil Petrovici (as editor-in-chief), Tr. Ionescu Nișcov (as main editor), I.C. Chițimia (as deputy editor), acad. Al. Rosetti, M. Novicov, Ion Pătruț and P. Olteanu (as members).
The journal is structured in the following sections: Literature, Linguistics, Mentalities, Personalia, Reviews, Chronicles and it comprises in its pages valuable contributions of the researchers in Slavic studies and Romanian-Slavic comparative studies, who work at the main national university and research centers, as well as articles authored by renowned foreign researchers. Over the years, Romanoslavica journal has published the papers presented by the Romanian researchers at all the International Congresses of Slavists (the last one took place in Belgrade in 2018), as well as the papers from numberless national and international scientific conferences, organized by the Romanian Association of Slavic Studies and the Department of Russian and Slavic Philology within the Faculty of Foreign Languages and Literatures of the University of Bucharest.
Romanoslavica is a lasting presence and of certain scientific value among other important Romanian Philology journals. The interest manifested over time in the activity of our journal by universities in Europe, North America, Canada and Japan is proof of the reputation the journal has among the scholars in Slavic and comparative studies.
More...