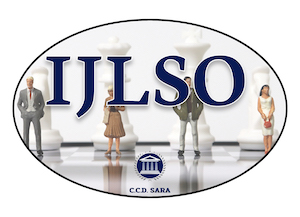 International Journal of Legal and Social Order
The International Journal of Legal and Social Order (ULSO) is a journal under the aegis of SARA Law Research Center and has as its general objective the publication of articles in the field of law and social order. As a result, the journal will have two sections: a law section and an interdisciplinary section through which we want to highlight the connection between the law disdplines and other social science disciplines.
In the context of the sustainable development of the field of law, conducting the research study from an interdisciplinary perspective and / or comparative law contributes to the understanding of the legislative process, legal professions, existing mechanisms in the judiciary, case law in various states, the rule of law of a state that is the foundation for the social order in society.
More...