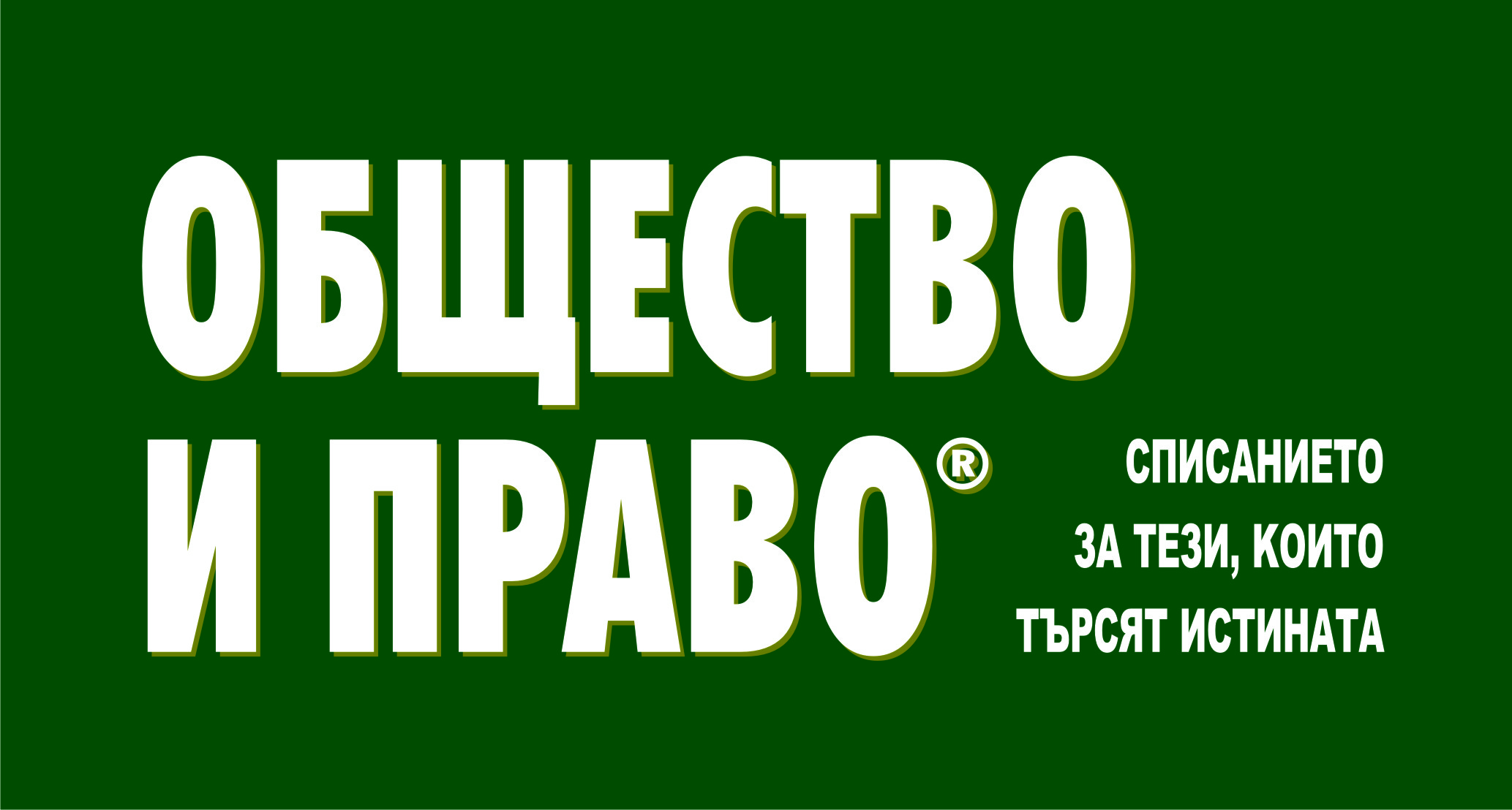 Society and Law journal was first published on October 1, 1979 as a monthly of the Union of Bulgarian Jurists/UBJ and the Ministry of Justice and that collaboration continued till the end of 1992.
At the end of 1994 after 15 years of publication the journal was suspended due to financial reasons.
In 2000 the UBJ re-launched Society and Law with the task of continuing the long-year tradition of discussing and clarifying the correct application of laws and other legislation acts, improving the professional qualification of the legal practitioners, assisting the businessmen in conducting their businesses and settling the problems they encounter, increasing the legal knowledge of the citizens.
The journal gives floor to prominent representatives of the legal thinking, who review the most topical issues of the judiciary, the case law and the legislative activity, as well as to the legal practitioners – judges, lawyers, public prosecutors, investigators, legal advisers and police investigators. We bring to the attention of the National Assembly/Parliament "de lege ferenda" and legislative solutions of pressing problems. Particular attention is devoted to the European legislation and practice.
The journal is published in 10 issues per year.
In 2018 Society and Law was included in the National reference list of contemporary Bulgarian peer-reviewed scientific reviews, maintained by the Ministry of Education and Science via the National Centre for Information and Documentation. The publications in the journal are included in the Minimum national requirements for acquiring scientific degrees and taking up academic positions in higher education institutions or research organizations in compliance with the Law for the Development of Academic Staff in the Republic of Bulgaria, subject to the relevant specificities.
The editorial board of the journal includes notable jurists from academic community, university lecturers, constitutional and supreme court judges.
More...