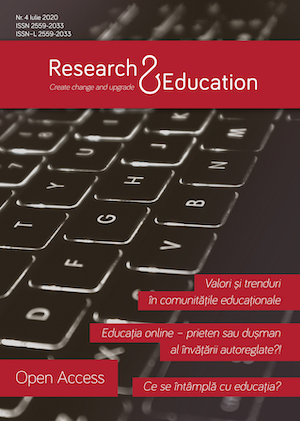 Research and Education
Research & Education is an Open Access Journal, available exclusively online, that publishes articles on subjects related to Education. The research papers published in this journal represent original works and they reflect the current trends in Education, offering new and up-to-date information in this academic field,useful to stakeholders all over the world.
Nowadays, Education is one of the most important topics, and research in this field has gained significant traction due to the new global context ushered in by the challenges of online learning and by the endless opportunities technology can offer, once adequately used in educational activities. Regarding this aspect, REd Journal fosters an interdisciplinary approach to educational subjects, so authors are encouraged to express their ideas in each article both from a theoretical and practical point of view. We believe that all research should provide practical value in order to truly offer valuable insight to stakeholders.
More...