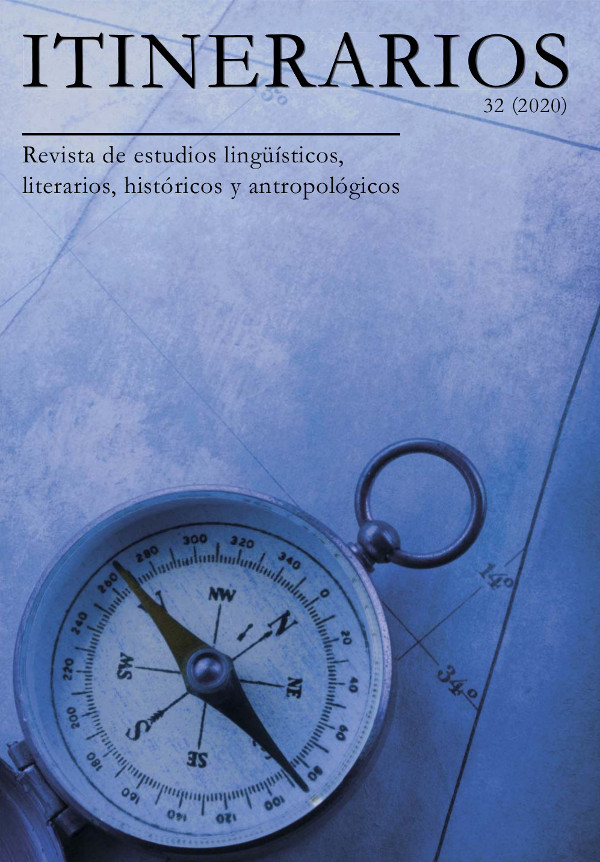 Itinerarios
Itinerarios. Revista de estudios lingüísticos, literarios, históricos y antropológicos (ISSN 1507-7241) is published by the Institute of Iberian and Ibero-American Studies at the Faculty of Modern Languages of the University of Warsaw. Founded in 1995 by Elżbieta Siarkiewicz, Stanisław Iwaniszewski and Janusz Wojcieszak, from the beginning it became an important organ of dissemination and a communication platform between Luso-Hispanists and Americanists from Poland and other parts of the world.
Itinerarios, a biannual journal, publishes articles, reviews and bibliographical notes of linguistics, history, cultural anthropology, and literary studies, written in Spanish or Portuguese, and whose subject is centered on the Hispanic and Portuguese worlds.
With its miscellaneous volumes and monographic issues, Itinerarios is consolidated as a framework for discussion, providing a rich and flexible platform for sharing advancements in research in all the disciplines that make up what has traditionally been called in Poland "Iberian and Ibero-American studies".
More...