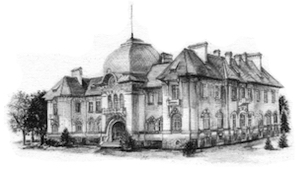 Memoria Antiquitatis
The Memoria Antiquitatis Journal was first issued in 1969.
The consistency of the written materials, as well as the scientific value of their majority were a constant feature of the review, evolving into a reference standpoint within the layout of the archaeological literature from our country and beyond. Further on, the very wide chronological timeline covered by the topics of its studies and articles generated a strong interest from the scientific community, ever since the receiving of its first edition. The necessity to make public and share the results of the Romanian archaeological activity to other geographical areas, even during a period of extremely limited connections with the West, imposed that some of the articles and studies be written in English, German or French. The scientific contributions from the first issues of the Memoria Antiquitatis Journal were closely related to the vast heritage and renowned archaeological collections of the Piatra Neamț Museum, to which it became the annual effigy. Apart from this main feature, the archaeological studies and articles were followed by numismatic, museology, restauration and interdisciplinary scientific contributions. The topics of its annual content generally refer to the geographical region of Eastern Romania, as well as to other surrounding geographical areas.
Memoria Antiquitatis has an editorial college of well-known experts, from the country and abroad, as for the latter issue, no. XXXV, the articles received the peer-review.
More...