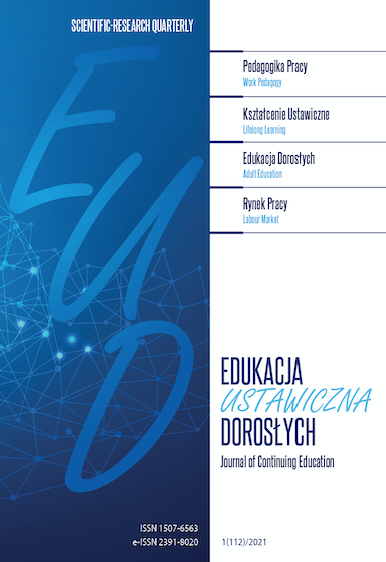 Edukacja Ustawiczna Dorosłych
The scientific-research quarterly has been published since 1993. The mission of the journal is to disseminate relevant and current information in the field of work pedagogy, andragogy and other scientific disciplines concerned with work environment. The journal's profile matches authors from Poland and abroad who participate in research projects and focus on theoretical considerations as well as on the practical dimension of lifelong learning, adult education and vocational education for the labour market.
The journal is addressed to academics, lecturers, teachers, trainers, career counselors, HR departments, public employment services, students of pedagogy and providers of formal and non-formal education. The journal is run in accordance with the principles of open access (CC BY license).
More...