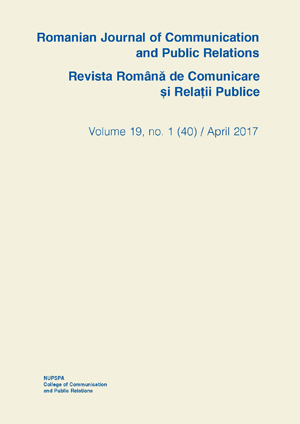 Revista Română de Comunicare şi Relaţii Publice
RJCPR is an interdisciplinary, academic journal which publishes scholarly contributions from the broad area of social science. The fields the journal focuses on are communication and media studies, and public relations research. RJCPR is edited by the Center for Research in Communication at the College of Communication and Public Relations in Bucharest, Romania. It has three issues each year and it follows an open access policy.
RJCPR favors the publication of insightful and well written research papers, but it also accepts literature reviews provided that these offer informed analyses of recent developments in the relevant fields. Both established and emerging scholars from all over the world are welcome to submit their contributions. All writing published in the journal is subject to a professional, double-blind peer-review system.
More...