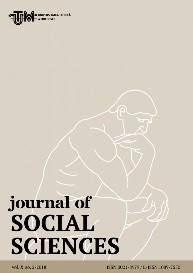 Journal of Social Sciences
JSS is an international journal looking for innovation and creativity in the fields of humanities and social sciences.
JSS aims to achieve the most modern theories and applications of these fields. Every manuscript sent to these domains should be based on a clear hypothesis and provide new information.
The purpose of JSS is to provide a platform for researchers to promote, share and discuss new issues in humanities and social sciences fields. The Technical University of Moldova publishes the Journal four times a year.
The JSS follows the double-blind mutual examination procedure for filing all manuscripts. Supported documents will be available online (free access) and print version as well. Readers can study and download Open Access articles at no cost.
More...