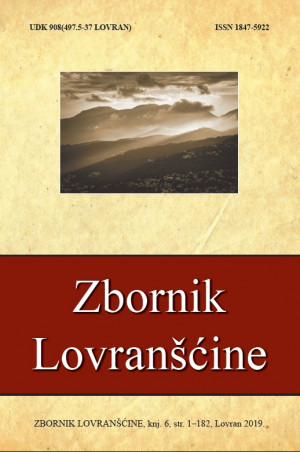 Zbornik Lovranšćine
Zbornik Lovranšćine is a journal published by the Lovran Chair of Chakavian Parliament, which publishes scientific and professional papers from various fields and disciplines predominantly concerned with Arts and Humanities (Philology, History, History of Art, Ethnology and Anthropology etc.). The published papers focus on Lovran and Lovran region, i.e. the region that gravitates or has been gravitating culturally and historically towards Lovran, as well as on the broader Northern Adriatic area (Istria and Kvarner, especially Liburnia). A special attention is given to the reviews of the recent scholarly and general publishing activities on the aforementioned area.

The papers can be submitted continuously throughout the year and the call for papers is always open. The Editorial Board ensures two external and independent reviewers for the paper in consideration, which are not affiliated with the author's institution. The papers undergo a double-blind peer review, which means that both the reviewer and author identities are concealed from the reviewers, and vice versa, throughout the review process. There are no submission, reviewing or publishing fees.

In 2018 its publication frequency has changed from biennial to annual.
More...