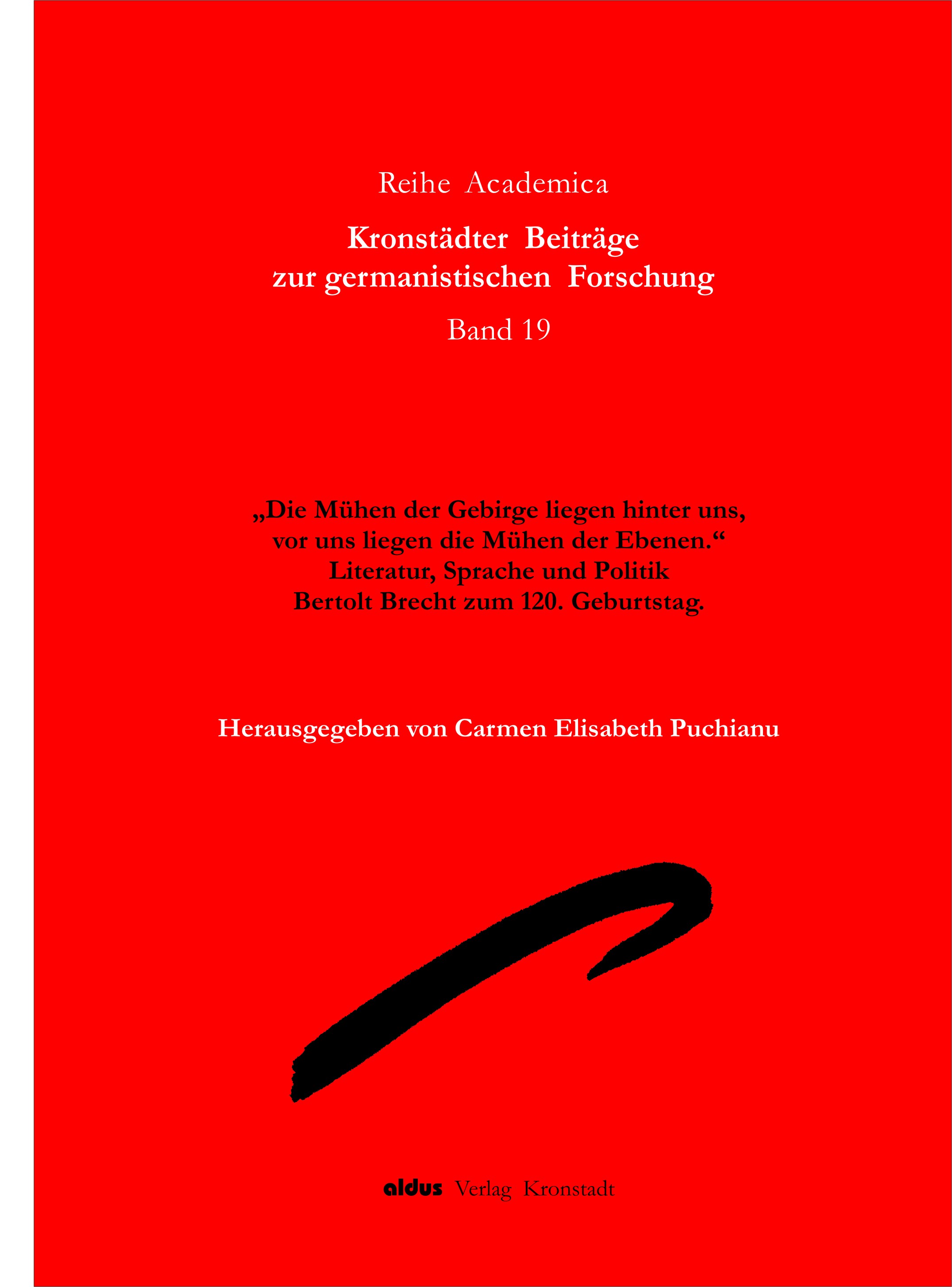 KRONSTÄDTER BEITRÄGE ZUR GERMANISTISCHEN FORSCHUNG
Kronstädter Beiträge zur germanistischen Forschung erscheint jährlich und enthält Arbeiten in den Bereichen Literatur-, Sprach- und Übersetzungswissenschaft, Didaktik der deutschen Sprache und Literatur sowie Rezensionen ausschließlich in deutscher Sprache. Die Reihe versteht sich als Diskussionsforum für konsekrierte und für Nachwuchsgermanistinnen und -germanisten renommierter Universitäten aus Rumänien (Bukarest, Großwardein, Hermannstadt, Jassy, Klausenburg, Kronstadt, Temeswar), Ungarn (Budapest, Pecs), Österreich (Wien), Deutschland (Aschaffenburg, Dortmund, München, Passau, Saarbrücken), Polen (Krakau), u.a. Die Beiträge widerspiegeln die neusten Ergebnisse im Bereich germanistischer Forschung und zeugen von hohem wissenschaftlichen Niveau. Gleichzeitig stellt die Publikation eine wertvolle Handreichung für Lehrende und Studierende der Germanistik dar.
Braşov Yearbook of German Studies represents a series of yearbooks reflecting the Annual International Conference on German Studies hosted by the Department for Cultural and Literary Studies of the Transilvania University in Braşov and it refers to the specific topic of the conference. The selected articles represent results of most recent scientific research in the field of German Studies and are written exclusively in German. The authors of the articles are among the best known specialists researching and teaching at Romanian and some foreign universities, such as Bucharest, Brasov, Cluj, Iasi, Oradea, Sibiu, Timisoara, Budapest, Krakow, Athens, Dortmund, Munich, Passau, Saarbrücken and Vienna, but also highly promising young academics. The publication is meant to make possible academic exchange according to the requirements of present-day European research and science. At the same time it has high educational value for teachers and students of German Language and Literature. Kronstädter Beiträge zur germanistischen Forschung edited by Carmen Elisabeth Puchianu reached volume 19. It was temporarily published as Kronstädter Beiträge zur Germanistik. Neue Folge in Passau/Germany: Verlag Karl Stutz (2012, 2013 ans 2014).
More...