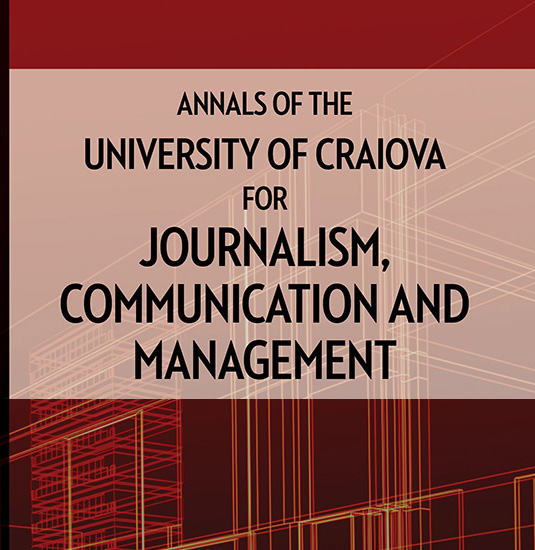 ANNALS OF THE UNIVERSITY OF CRAIOVA FOR JOURNALISM, COMMUNICATION AND MANAGEMENT ( ISSN 2501-3513 ) is an international publication founded by the Center for Scientific Research in Communication Sciences, Media and Public Opinion (CCSCMOP) and the Department of Journalism, Communication and Education Sciences, Faculty of Letters, University of Craiova.
The printed edition is published by Sitech Publishing House – Craiova, a prestigious publishing house acknowledged by the Ministry of National Education of Romania.
AUCJCM is an open-access double blinded peer-review yearly academic publication intended for researchers interested in the study of journalism, communication and management.
AUCJCM encourages the publishing of theoretical and practical papers covering topics from the universe of social sciences:
– communication studies, communicology, communication theory;
– journalism, journalistic communication, media business;
– culture and life, philosophy, psychology;
– management, cultural management, media and communication management;
More...