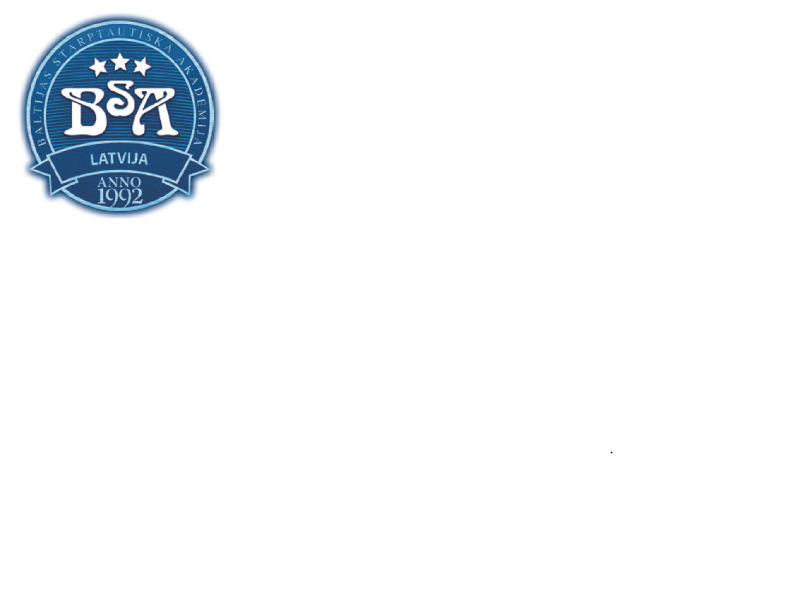 BALTIC JOURNAL OF LAW ● BALTIJAS JURIDISKAIS ŽURNĀLS ● БАЛТИЙСКИЙ ЮРИДИЧЕСКИЙ ЖУРНАЛ
Baltic Journal of Law was founded in 2002 as international research and practice law journal to be published quarterly. BJL is the official periodical of the Baltic International Academy of Riga, Republic of Latvia.
The Baltic Journal of Law publishes topical applied research, scientific and analytical articles written by academics, lecturers, research fellows and students of law, postgraduate students, and doctoral candidates, as well as by legal practitioners and professionals such as lawyers, notaries, law enforcement officers, and court officials. Also, proceedings of international research and practice conferences held by the Baltic International Academy and by the Baltic Journal of Law; reviews of scientific publications appear in the BJL.
The languages of publications are: Latvian, Russian or English with all the abstracts/summaries available in English. Complete versions of the articles and other materials are available in open access on the official website of the Journal: www.balticlawjournal.lv
More...