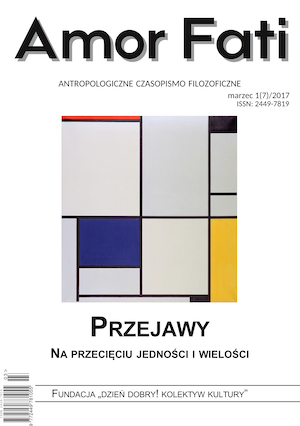 Amor Fati
"Amor Fati", publishing mainly humanistic (especially philosophical) peer-reviewed academic articles, was launched in January 2015. From the beginning of its activity, it has been publishing in print (ISSN: 2449-8807) and electronic version (ISSN: 2449-7819). Alongside with the journal"Amor Fati" there is an "Amor Fati Library", which publishes mainly authored and co-authored monographs and academic books in the form of printed publications and e-books with their own ISBNs. All the e-editions of the publications that have appeared within the "Amor Fati" activities are freely available online (the so-called open access, OA).
E-mail address of the editorial team:
amorfati.czasopismo@gmail.com
E-mail address of the publishing house:
fundacjaddkk@gmail.com
More...